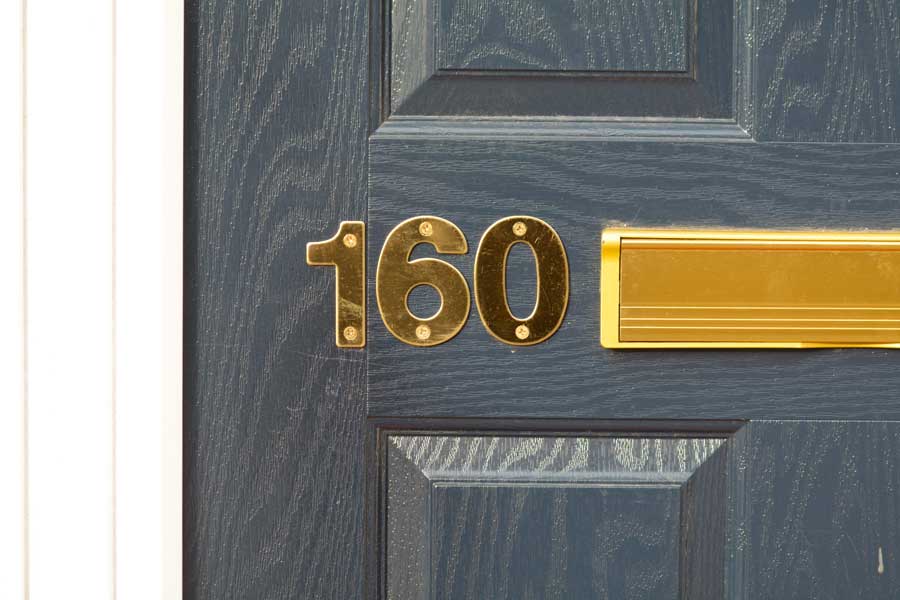 We take pride in where we live. Not only do we want it to look nice and well-kept from the inside out, but we also want it to reflect our personality. If you are looking for a budget friendly way to stylize your home or to boost its curb appeal, you may want to consider swapping the existing house numbers for some new ones.
At Allen Commercial Door & Specialty Hardware, we carry quality hardware for you to choose from. Whether you are interested in an elegant door knocker or special house numbers, you do not have to worry about anything but choosing something that fits your style. But why should you even consider customizing your house number display?
For those looking to sell their home, little eye-catching details can make all the difference in the world. A beautifully chosen house number lends that extra piece of adornment to the outside of your house that may be the difference between your home being passed over or viewed. Data shows that the power of curb appeal is not just in our heads. It truly matters.
But even if you are not planning on selling your home anytime soon, having a unique house number display is such a fun way to make your home stand out.
Many neighborhoods are built by a single builder. The builder, of course, has standard preferences for building materials (including house numbers). A serifed font is an overwhelming standard font that many use, and many homeowners do not care enough to change it. This gives you an opportunity to stand out from your neighbors!
A switch to sans serif is a popular modern take, but there are so many more options. Scripted numbers, gold numbers, white numbers, European stylization. Gain some inspiration by looking on Google or by driving through your favorite neighborhoods around your zip code. Changing your house number display is a low cost, high reward switch, and we have what you need to do it. Call us today!
By Allen Commercial Door & Specialty Hardware 5-10-2021